Welcome
" The future starts today, not tomorrow"
-St. John Paul the Great
Thank you for stopping by my website. Finding a therapist is not easy. My goal is to present not only information about myself but, to provide you information about the process that allows you to make the decision that is right for you.
COVID-19: TELETHERAPY- In response to the COVID-19 global pandemic I currently offer client therapy sessions via online video through Doxy.me – a HIPAA compliant site.
S teps for logging into your session with Dr. Jane.
Click on this link https://doxy.me/drjanef - Welcome! Please check in below to let Dr. Teola know you are here -
Type your first name and last name, then click on - Check In - You will see - "Hi, (first last name)"
The next message you will see is "To have a video call please give us access to your camera and microphone."
Click on - Give access to camera and mic.
DO NOT SELECT - continue without camera and mic (Dr. Jane will be unable to see or hear you!)
Be sure your computer volume is turned on so that the audio function is available.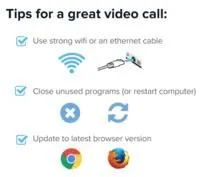 All payments can be made through bank transfer via Zelle (Dr. Jane Teola 6616451118).
As a client centered therapist, my goal is to help you uncover your true potential and lead a life that is worth celebrating. While we cannot change difficult situations of the past, we can work together to better understand and resolve challenges in your life. By applying complementary therapy approaches and techniques, we will address long-standing behavior patterns or negative perceptions that may be holding you back from experiencing a more fulfilling and meaningful life.
If you're looking for an experienced therapist to provide extra support and guidance through a challenging situation or you're just ready to move in a new direction in your life, I look forward to working with you to achieve your goals.
Please call or email me if Individual Psychotherapy is what you're looking for.
Please note: Geoffrey E. Sherrell joined Dr. Jane Teola's staff in May 2019. You can find his contact information and other details by clicking on his name highlighted below.
Geoffrey E. Sherrell , Pre-Licensed Professional, MA, AMFT, (855) 952-2279
"Be who God meant You to be and You will set the world ablaze."
-St. Catherine of Siena